Biography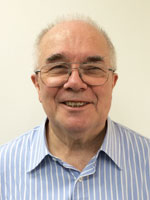 Mike Rowse first came to Hong Kong in 1972 and has lived there ever since. After brief spells as a tutor and a tabloid journalist, he joined the Independent Commission Against Corruption on its establishment in 1974. After working in both the Operations and Corruption Prevention Departments, he joined the Government proper in 1980 as an Administrative Officer.
After a variety of different postings, Mike became the first Director of the Financial Secretary's Office from 1997 - 2000, and from 1999 - 2000 was appointed concurrently as the first Commissioner for Tourism. In those twin capacities, he was the lead negotiator with the Walt Disney Company which resulted in the building of Hong Kong Disneyland. In July 2000, Mike set up Invest HK, the investment promotion agency established by the Hong Kong Government, and was its first Director-General up to his retirement in December 2008. The agency won several awards during his tenure and was recently recognized as the best investment promotion agency in Asia.
Mike picked up considerable commercial experience while working with the Government. He was chairman for five years of the public/private joint venture company which built and operated AsiaWorld-Expo. He was the first director of Hong Kong International Theme Parks Limited (which owns HK Disneyland), and an alternate director of the MTRC and KCR
In 2001, Mike became the first expatriate civil servant in Hong Kong's history to naturalise as a Chinese National.
Since his retirement, Mike has written a best-selling book ("No Minister & No, Minister: The True Story of HarbourFest" *) and been appointed as an Adjunct Professor at the Chinese University of Hong Kong 2010 -- 2017. He is a regular columnist for the South China Morning Post and has also contributed to the Hong Kong Economic Journal and the China Daily. He co-hosts a radio programme on RTHK weekly. Mike is a director of several companies: Treloar Enterprises (his media work and private consulting), Pacific Jade Corporate Services (company secretary and similar) and Honicknowle Development (resource trading).
He is a member of the Hong Kong Institute of Directors.
Mike is married to Fanny Wong, former Political Editor of the South China Morning Post, and now a communications consultant. They have one daughter and one son. Mike also has two adult sons from a previous marriage.
*The first chapter of the book appears in the HarbourFest section